Okay, really its been months, and months, and months, but we won't go into all of that...
I currently have a collection of 24 toy ovens ranging from the late 1920's to present. When I decided to start cooking in my ovens, the only recipes I could find online were one sugary concoction after another, with some using drink mixes as flavorings. That didn't appeal to me, and I started to wonder if you could make something other than desserts. I love a challenge, like when I told my husband one spring that I would grow peanuts and cotton. Living in NY, he told me I wouldn't be able to do that, and so I set out to prove him wrong. Yes, in the end I was able to grow one beautiful cotton ball, and harvested 3 whole peanuts. I was so proud of myself.
Inspired by others who have used their Easy Bake Ovens with mixed results, I decided that perhaps I could really cook something other than just pink sugary cakes, as pink is my least favorite color. I wanted French fries and blueberry cobbler, and pizza that looked like real pizza! Okay, now I was on a mission. It seemed that the toy oven had a bad rap. I began to wonder, how hard could it actually be to cook in one of these? A piece of advice, don't underestimate the power of a light bulb. When I realized that these little toy ovens get to 350 degrees, I began to take it more seriously.
I'm not a chef, but a decent cook, and so I decided to put my toy ovens to the test. If you do a search online for toy ovens, you are exposed to a world of people who share your enthusiasm for all things toy oven. I was relieved to know I wasn't the only adult who had this interest. And so I began, cooking in my toy ovens, turning out one delicious creation after another. At the end of the day my family would come home to a table of baked treats just waiting to be sampled. I'm happy to report that my family members were delightfully surprised because the foods came out delicious! I never used premade mixes, just real food ingredients. Considering the differences between the various models I tried, most cooked well. I couldn't understand why so many people had negative experiences with their ovens. I always cook from scratch with my toy ovens. I've never use prepackaged mixes to date, but I would like to try a few, just to see the results.
To date I've tested 26 ovens, and only had difficulties with one model. Other than that, overall I was impressed by the results of the food, especially since the ovens differed in how they delivered the heat. The near antique electric stoves have mini wire coils. The bulb wattage used by various Easy Bake Ovens and similar models range from 60, 75 or 100 watts. The newer toy ovens now have a heating element. Whether the oven was heated by a light bulb, an electric wire coil, or with an updated heating element, they all cooked well. Interestingly, the light bulb ovens cooked consistently, even though the wattage of the bulbs varied with different models.
Consider this, the original Easy Bake oven was designed to reach 350 degrees, so why wouldn't it cook most anything that you could cook in a regular oven at the same temperature? Maybe these shouldn't be called
'toys'?
Breakfasts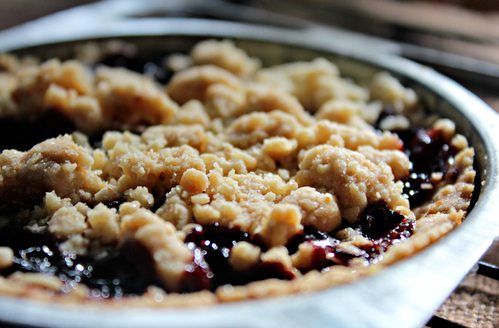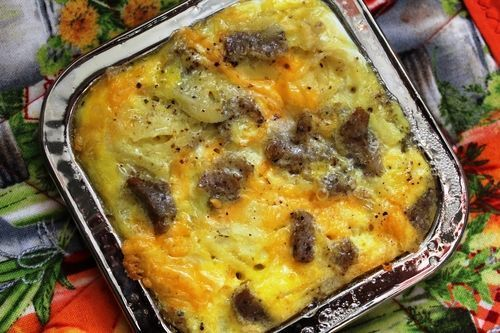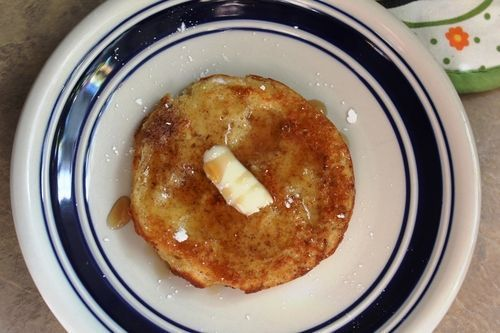 I used a variety of toy ovens ranging from the 1920's to present. Pictured: Breakfast Casserole, Fruit Cobbler, French Toast.
To make the breakfast casserole I simply layered a couple of tablespoons of shredded raw potatoes, some diced onion, 1 raw scrambled egg, about 1 tablespoon of cutup precooked breakfast sausage, cheddar cheese, salt, pepper, and a couple of tiny pats of butter. I then cooked it for 20 minutes. The casserole was delicious, and it I served it to you blind folded, you wouldn't know it was made in toy oven.
Mini Meals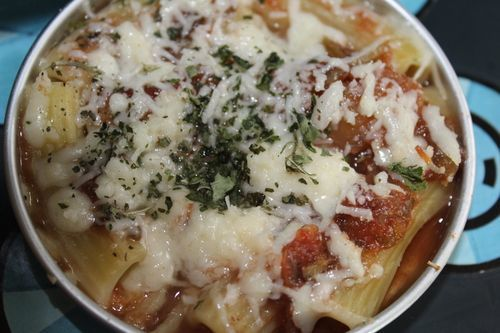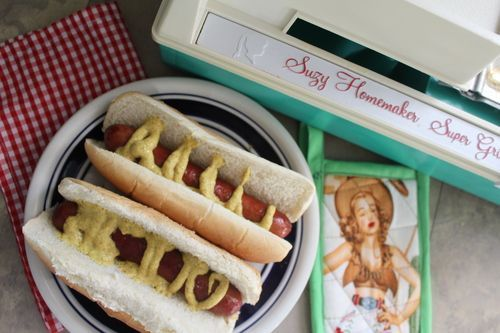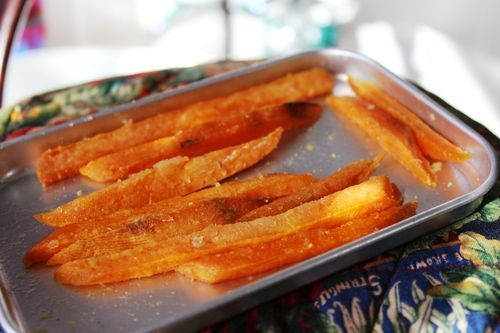 The great thing about cooking in a toy oven is that the portions are smaller. Talk about portion control! Pictured: Sweet Potato Fries, Baked Ziti, Hot Dogs.

The sweet potato fries were simply amazing! Cut the potatoes into 1/4" thick slices. Place the cut slices in a sandwich bag with a dash of sea salt, and a little cornstarch. Close the bag and shake the fries until they are lightly coated with the cornstarch. Lightly coat your cooking pan with vegetable oil. Lay the fries in a single layer onto your baking pan. Cook about 22 minutes or until lightly browned. Flip the fries halfway thru cooking. These fries came out sweet, crispy and what a healthy treat!
Desserts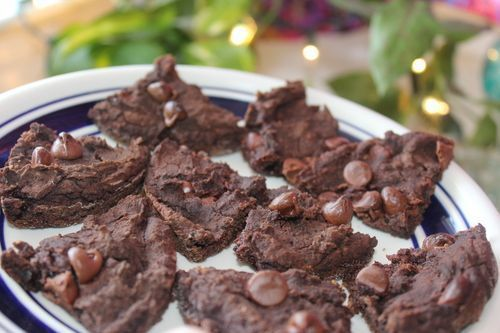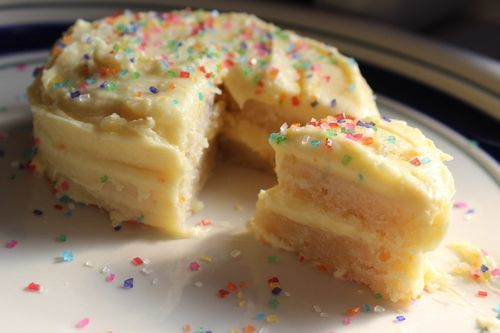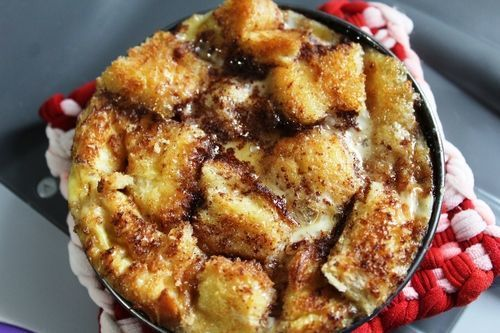 When eating sweets, portion control is most important. Pictured: Bread Pudding, Black Bean Brownies, Sunshine Cake.

Don't be intimidated to cook in your toy oven. Forget the mixes and just use real ingredients. I have to admit, as an adult, I get super excited when I cook in my ovens. Though I didn't have a toy oven as a kid, I can see how a child can get so excited actually cooking real food! When I first used the popcorn attachment for my original Easy Bake oven, I became giddy when it really popped the popcorn, and to perfection I might add. It's my belief that any kid who shows an interest in the kitchen simply must be given their own toy oven.
Get the Popular Easy Bake Oven Cookbook
-Available in both eBook and Spiral bound Paperback
Get the Best Selling Easy Bake Oven Recipe Flashcards
Toy Ovens for Sale